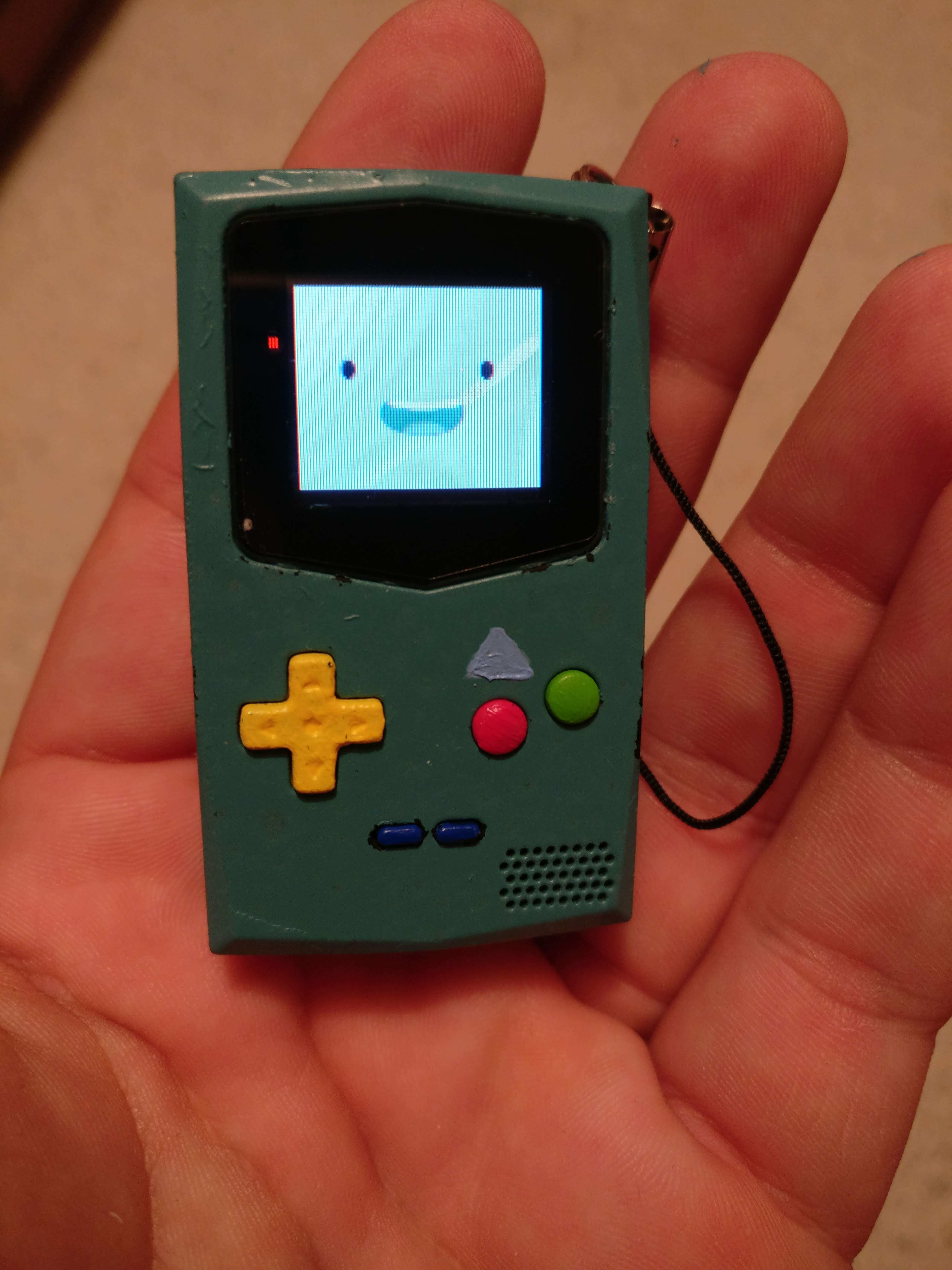 The first thing you see when you start your PocketSprite is the chooser. It's main tasks are to allow you to upload/delete files (including apps) via WiFi Access Point and launch apps that are present on the filesystem.
This is a modified version of the chooser.app, which greets you with a smiling BMO face and a short sound clip when you launch it (with wifi disabled).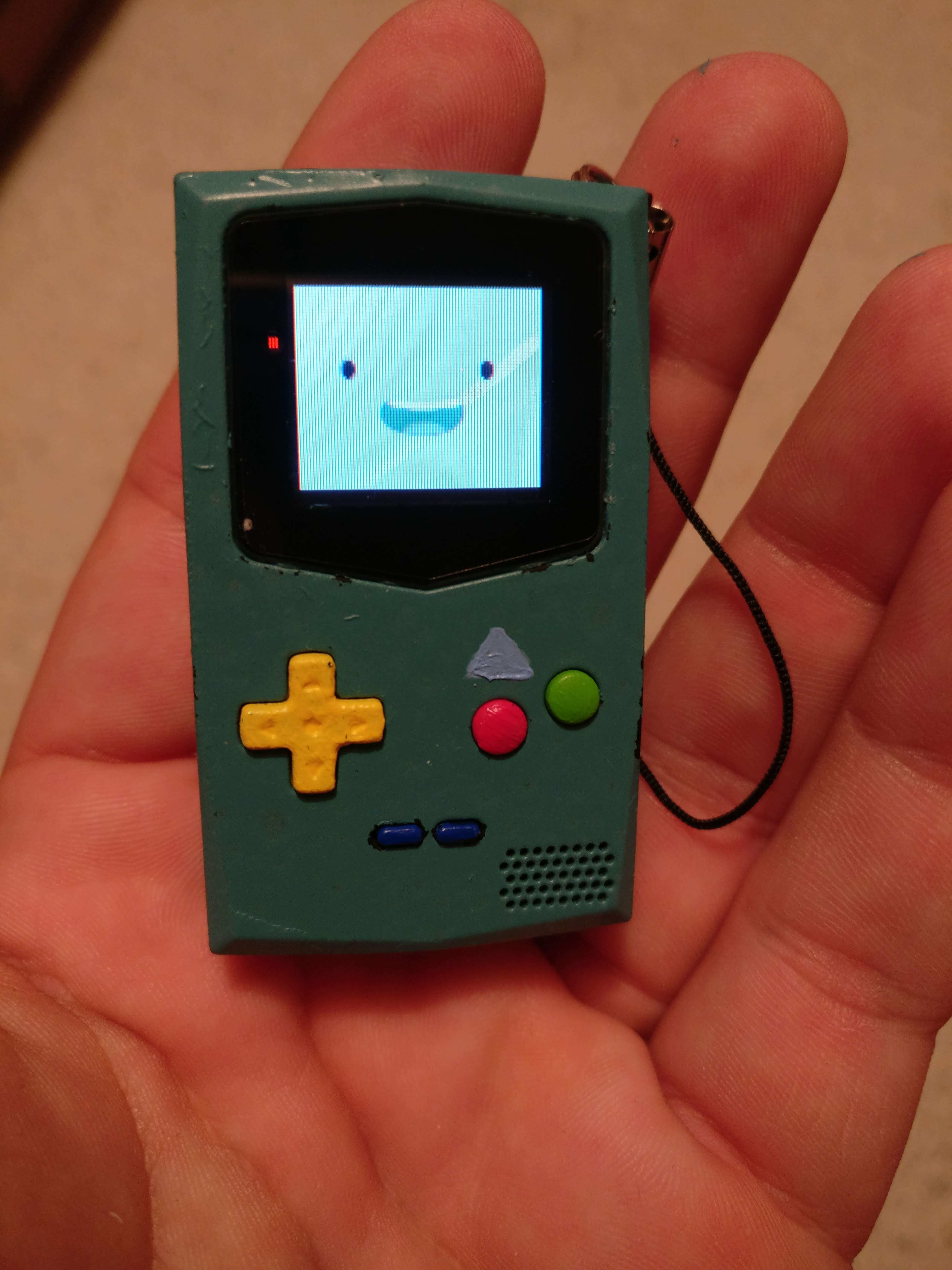 Even with a poor paint job, it's instantly recognizable as BMO!
Installing
Download the latest version from GitHub
Rename chooser.bin to chooser.app (GitHub won't let me release a .app file)
Follow the normal app installation instructions